Featured Autos For Sale Near You Right Now
And by just a few ticks on the speedo, too.
Hennessey can build amazing things, but this sixth-gen Camaro takes the cake, easily. With 751 horsepower from the factory LT1 V8, this Camaro features the HPE750 package that takes on a TVS2300 supercharger with 7psi of boost.
CNC ported heads, uprated cams and valvetrain, and a high-flow intake manifold help the engine gulp down massive amounts of air, while Kooks long-tube headers and an ECU tune add to the rest. The factory magnetic suspension was lowered by an inch.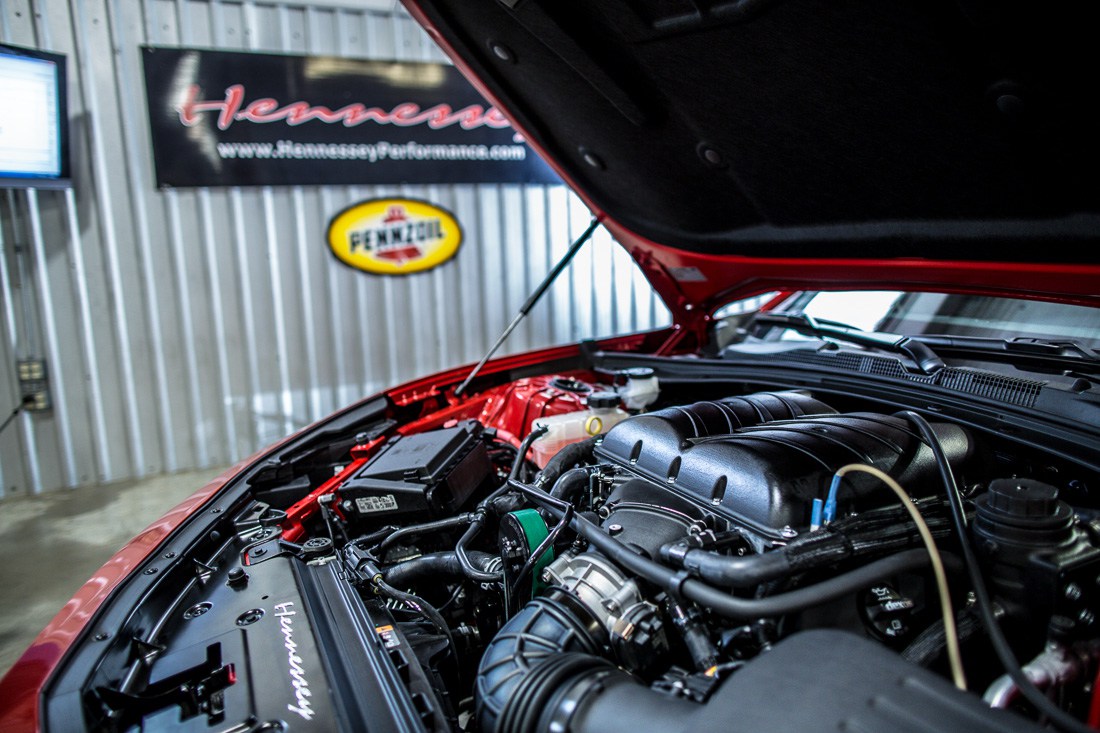 Oh, and there's a nitrous kit from Nitrous Outlet that's good for 146 brake horsepower.
Overall, this beast produced 649 rear-wheel horsepower, which calculated to 751 brake horsepower. And at the Continental Tire Proving Grounds in Uvalde, Texas, the Camaro ran 202.1 miles per hour at the hands of professional driver Brian Smith. All that power can be yours, too. But can you handle it?
Comments
comments